SINGAPORE PROPERTIES FOR RENT

1.

Rarely available Bukit Timah apartment.

HDB 3-bedroom,69 sq m, $2,200 fully furnished.
Renovated and new airconditioners to the living, dining and 3 bedrooms.
A very short 2-minute walk to the Farrer Road MRT (subway). Near good schools.

Video: Queen's Road 3I HDB apartment, 69 sq m


3

-bedroom

,

2 bathrooms), renovated,


F

ully airconditioned. NEW air conditioners for

the

living and dining rooms and

3

bedrooms.
New kitchen cabinets

and cooker

.

Below are the images for this 2-min_walk to subway HDB apartment: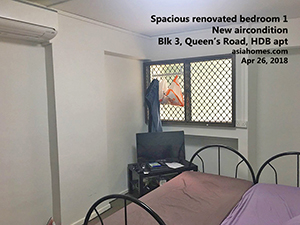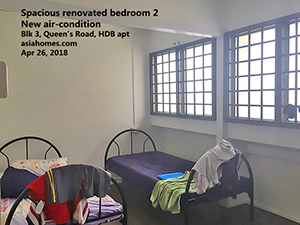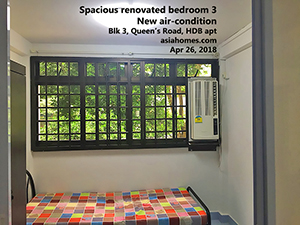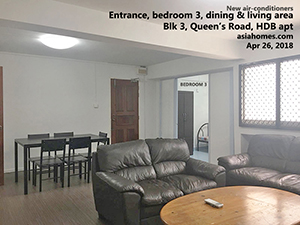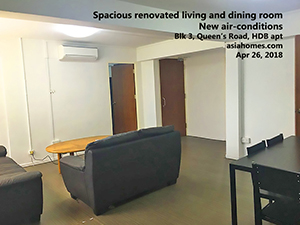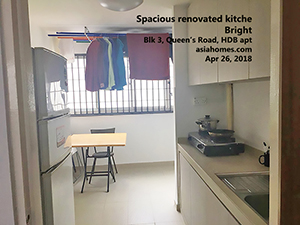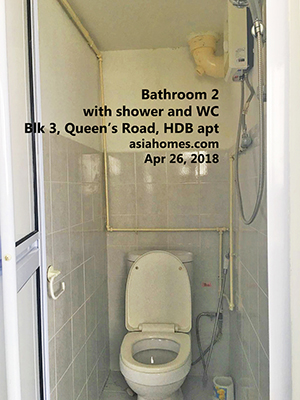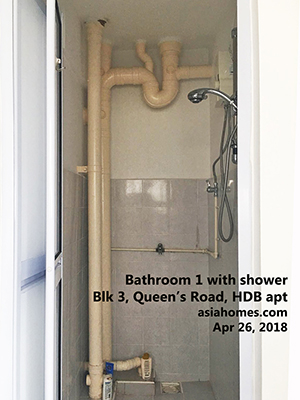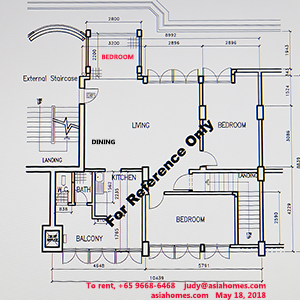 More images

of furniture and furnishing

are at: Blog No. 3137

2. The Scotts Tower penthouse for rent
The Scotts Tower penthouse, 2,174 - 2,357 sq ft for rent: $16,000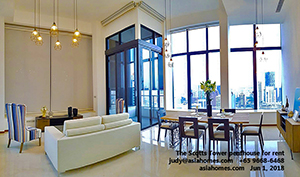 3. Foreign Properties
Joint-venture in hotel, serviced apartments and horse-racing clubs in Myanmar. Contact judy@asiahomes.com
Tel/sms: 9668-6468, 9668-6469.

4. Other Properties
Latest listings at Blog No. 63
OUR SERVICES

1. We provide a convenient and free service to expatriates and their office people and foreigners looking for Singapore rentals/investments or short-leases. Such people don't have time to do the negotiations and phone calls and use our services. Please do not abuse this service if you intend to seek your own rental property.

2. We provide rental management services for homes purchased by foreigners and for absentee landlord Singaporeans based overseas.

3. We help foreigners and locals to buy condos and other residences in Singapore.

We are NOT able to update daily as many properties are rented out/sold out fast. For more info.
,
Tel/SMS:

9668-6468, 9668-6469, 6254-3326.
Fax: +65 6256-0501 for viewing or updates.